Climate Change is a global issue that is affecting every inch of this planet. Global leaders all seem to recognize this and are starting to speak out about their concerns. Regardless of where these leaders are from, their messages seem to be the same; global warming is a serious issue that demands serious attention.
1.     "Some may still deny the overwhelming judgment of science, but none can avoid the devastating impact of raging fires and crippling drought and more powerful storms."
– Barack Obama, President of the United States1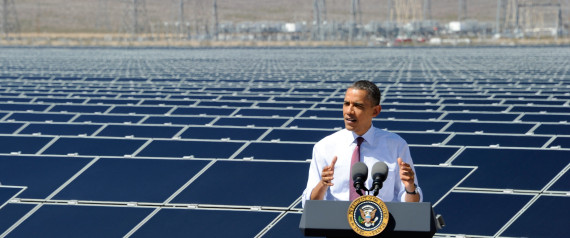 2.     "Developed countries should support developing countries in tackling climate change. This not only is their responsibility, but also serves their long-term interests."
-Hu Jinato, former President of China1
3.       "This is probably the most difficult task we have ever given ourselves, which is to intentionally transform the economic development model, for the first time in human history."
– Christiana Figueres, Costa Rican Diplomat1
4.     "It's not just an unusually hot summer, it is climate change."
– Harsh Vardhan, Minister of Science and Technology, India1
5.     "This is what will happen to the Maldives if climate change is not checked…we are going to die"
-Mohamed Nasheed, former President of the Maldives1
6.     "Preservation of the environment, promotion of sustainable development and particular attention to climate change are matters of grave concern for the entire human family"
-Pope Benedict1
7.     "Unless we take action on climate change, future generations will be roasted, toasted, fried and grilled."
-Christine Lagarde
8.     "The fossil reserves that have already been discovered exceed what can ever be safely used. Yet             companies spend half a trillion dollars each year searching for more fuel. They should redirect this money toward developing clean energy solutions."
-Archbishop Desmond Tutu of South Africa1
9.     "Climate change has happened because of human behavior, therefore it's only natural it should be us, human beings, to address this issue. It may not be too late if we take decisive actions today."
-Ban Ki-moon, Secretary General of the UN1
10.      "We have to go very quickly… we have a window of a very small number of years… after which we  cannot win the battle to mitigate fast enough to meet the safety goals… if this year goes badly it would be a massive missed opportunity."
– Professor Michael Spence, NYU School of Business1
It's great that world leaders are speaking out. All we need now is for their words to turn into actions. Paul Kagame the President of Rwanda sums it up by saying the following, "Everyone is talking about the urgency, the risk…This is a big step in itself. The next big step is you need to do it." Addressing climate change  is definitely a big step, but lets hope that we can all take this step sooner rather than later…
Click HERE to lean more about what you can do to fight climate change.